After my recent trip to Ireland and overloaded visa content on my Instagram, I wanted to share more details on the O-1 visa so its all in one place to answer all your questions. Hopefully this post will give you the insight you're looking for.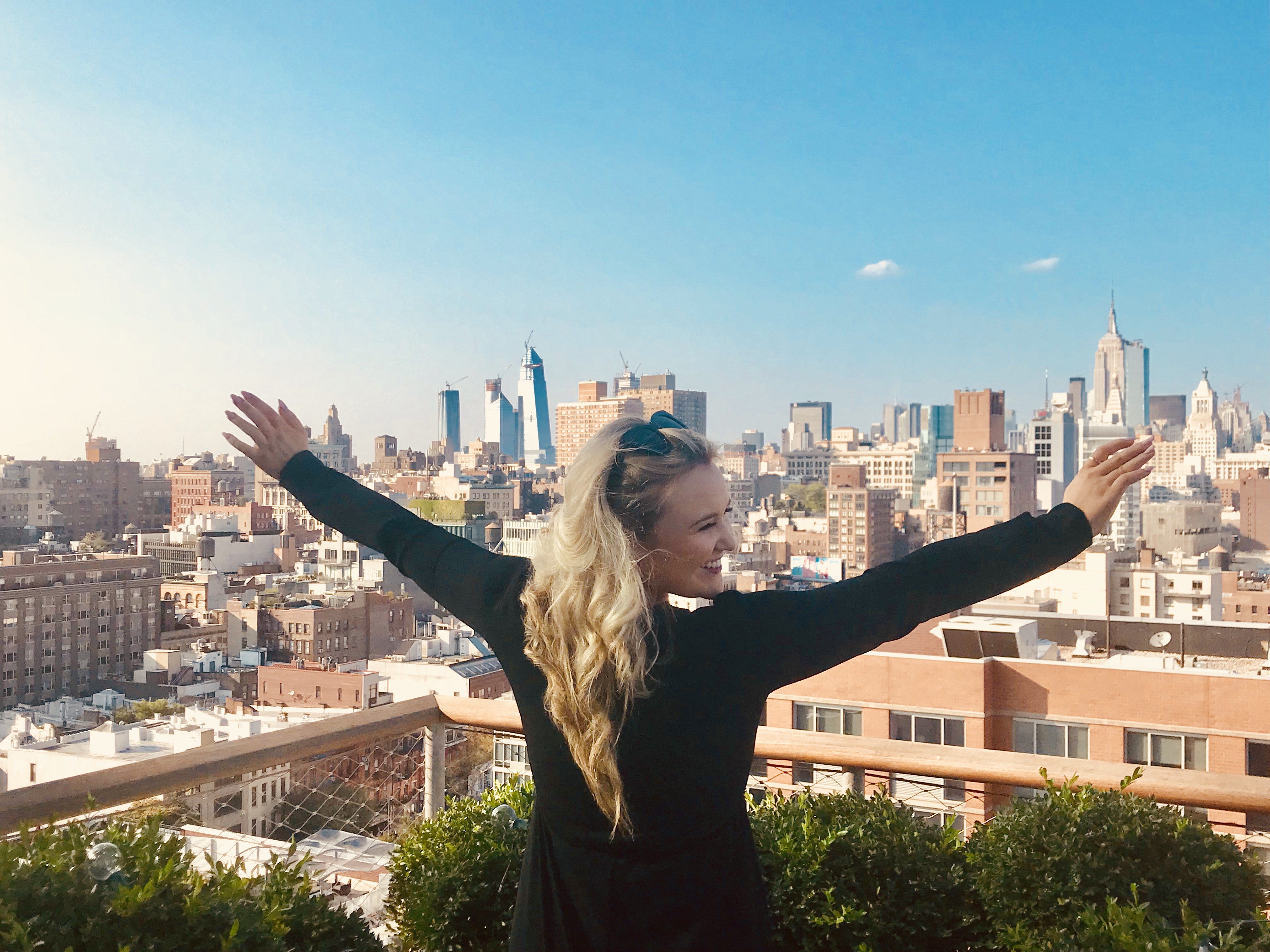 So to get straight to it, I am on the O-1B visa. The visa is summed up by the USCIS as;
"The O-1B nonimmigrant visa is for the individual who possesses extraordinary ability in the sciences, arts, education, business, or athletics, or who has a demonstrated record of extraordinary achievement in the motion picture or television industry and has been recognized nationally or internationally for those achievements."
COMPULSORY REQUIREMENTS FOR THE O-1B VISA:
An outstanding portfolio of work to prove you are an exceptional talent in your field
About $6,000/$10,000
A company in the US willing to act as a petitioner (They just have to agree to it and fill out some paperwork with the help of your attorney)
…If you do not have all of the above, the O-1B visa is probably not a fit for you right now.
A brief background on my visa experience…
I was previously on the J-1 Trainee Visa and as it was beginning to expire, my job asked me if I would stay. We went to meet an attorney who only takes on cases he believes have a 50% (or over) chance of actually being granted the visa. I felt like I was in good hands.
TIP: DM me on Instagram if you want his details, he is not Irish and is based in New York, however, he can probably work with you no matter where in the world you are. Do your research with attorney's; I know a girl whose attorney FORGOT to submit the application and left her in a really sticky mess.
He asked me about my background and recommended the O-1B visa would be a good fit for me but he wanted to analyze my portfolio first. Like an idiot, I had no formal portfolio made so I had to collect all the work I had done over the past four years and present it in a way that sounded amazing to whoever was going to be reading it.
TIP: You may have to share your previous experiences and contacts within the industry with them and potential peers/network of influencers you have a connection with. These people will be the ones who vouch for you and impact the authority of your application hugely.
After my attorney had assessed my portfolio, we worked together to build it out. The more materials you have to include the better. Your attorney will advise you as to what is valuable and worth submitting. For me, this included events I had spoken at, content that I wrote that was published, proof of sponsorship from brands I had worked with, etc.
EXAMPLE: Say you were a musician, you would have to submit anything you had created or anything that shows how valuable your work is. (CD's, concerts, sheet music, sales of music, social media impact, etc)
You have to have a company that acts as your petitioner, for me its the current job I work in, however, models could have a casting agency, social media influencers could have a talent manager, etc.
It took about 6 months to build the portfolio but I can honestly say I wasn't "on it" as I felt like a had more time. Towards the end of the process, we realized quickly that time was running out and I opted for Premium Processing for my application. This also looks better on your application. Dare I say money can talk.
TIP: Premium processing expedites the processing time for the visa so you get the result in about 10 business days. it costs around $1200.
After approval, you can stay in the country of up to three years. If you leave the country at any point, you must attend an embassy interview in the country that you travel outside of the US. This is technically your final visa approval and they will keep your passport so your visa can be officially added to it. The embassy interview is a whole other conversation though. I have just completed mine in Belfast, Ireland and am happy to answer any questions on this via Instagram DM.
And that's it. You're set. Not easy but worth it if you want it.