As we move closer into the festive season, where lazy days at home become an actual thing for the first time in 364 days, what better place to start than a good book list?
I'll be honest, I don't make as much time to read as I would like, but these books are a collection of those that have stayed with me over the past couple of years.
I often use Book Depository simple because it's cheaper so…yeah.
Thrive : The Third Metric to Redefining Success and Creating a Happier Life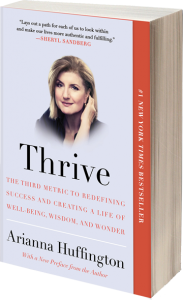 Arianna Huffington was the co-founder and editor-in-chief of The Huffington Post and now,  the founder of Thrive Global. In this book, Arianna uses current studies to explain how our desire to achieve money and power (aka success) is killing our health and standard of living and why we need to pay close attention to the warning signs. Arianna gives upfront, real-life examples of how she juggled being the CEO for one of the biggest news outlets in history and shares her findings on how our business mind and practices can impede on our quality of living. A real-life story with real-life examples.
The Power of Now : A Guide to Spiritual Enlightenment*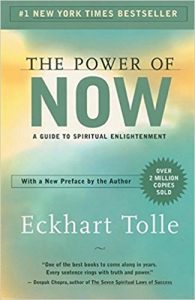 *This is the book that changed my way of thinking and in turn, changed my life.
Have you ever thought that all the pain that we suffer are just thoughts? Eckhart Tolle demonstrates how most of us live inside our heads…most of us live in our thoughts. The journey to understanding the separation of thoughts from actual real life is a tough one but trust me, if you master it, it will all be worth it.
Tools of Titans : The Tactics, Routines, and Habits of Billionaires, Icons, and World-Class Performers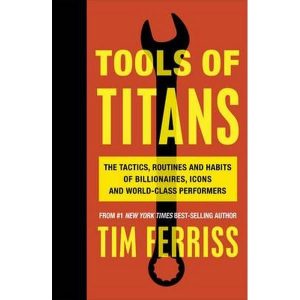 Tim Ferriss is also the author of The 4-Hour Workweek and the host of the infamous podcase, on the cusp of 100 million downloads. This book contains interviews and contributions from legendary Special Operations commanders and black-market biochemists, celebrities, and athletes.  The intriguing difference with Tim's capsule of these interviews is the details of the content. Tools of Titans dives into the most sought-after information from the big players;  For example: What do these people do in the first sixty minutes of each morning? What do their workout routines look like, and why? What books have they gifted most to other people? What are the biggest wastes of time for novices in their field? What supplements do they take on a daily basis?…the juicy stuff.
The Subtle Art of Not Giving a F*ck : A Counterintuitive Approach to Living a Good Life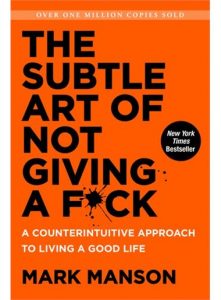 I watched this Ted Talk, which a pretty similar idea to this book. I was hooked.
Mark is a super blogger, delivering a dose of honest truth in today's construed world of the perfect Instagram pic.  In this book, we learn life is not about twisting every positive into a negative but rather embracing the faults and learning how to ride the waves. Brutally and refreshingly honest.
Buy The Subtle Art of Not Giving a F*ck here 
Brene Brown is a social scientist turned revolutionary best-selling author. The message of this book; Fall. Get up. Try again. Being brave enough to try means we can expect to fall. How we get up from the fall really teaches us more than the fall itself.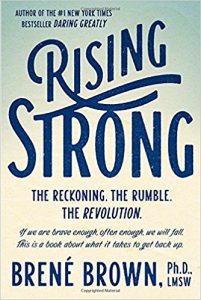 My favorite quote; "How can we expect people to put value on our work when we don't value ourselves enough to set and hold uncomfortable boundaries?" If you're reading this one, you'll need a highlighter.
Crush It! : Why NOW Is the Time to Cash In on Your Passion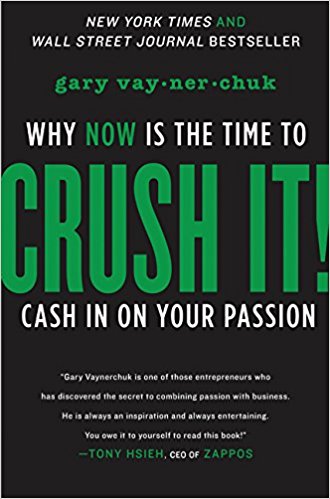 Last but not least, the focus of the content I consume comes from Gary Vee. I am sure you have see his content on my Snapchat or Instagram before. If you don't know who Gary Vaynerchuk is by now, google him. As a social media guru, content king and one of the most business savvy people in the social media marketing industry, Gary weighs in on how to turn your hobby into a career in Crush It!
Gary's new book, Crushing It!, releases in January 2018. So this would be a great introduction. Keep your eyes peeled.