Most mornings, I am up before 6 AM and have the runners laced up ready to go. I've been "running" for about five years now and honestly, I am not great at it. I don't run competitively because it puts the fear of God in me. Even though I would run 10km on a Tuesday morning, I have an innate fear of participating in a 5km where I could be publicly timed and watched…What if I am not in the humor that day? What if I am tired? What if my legs are in more pain than normal?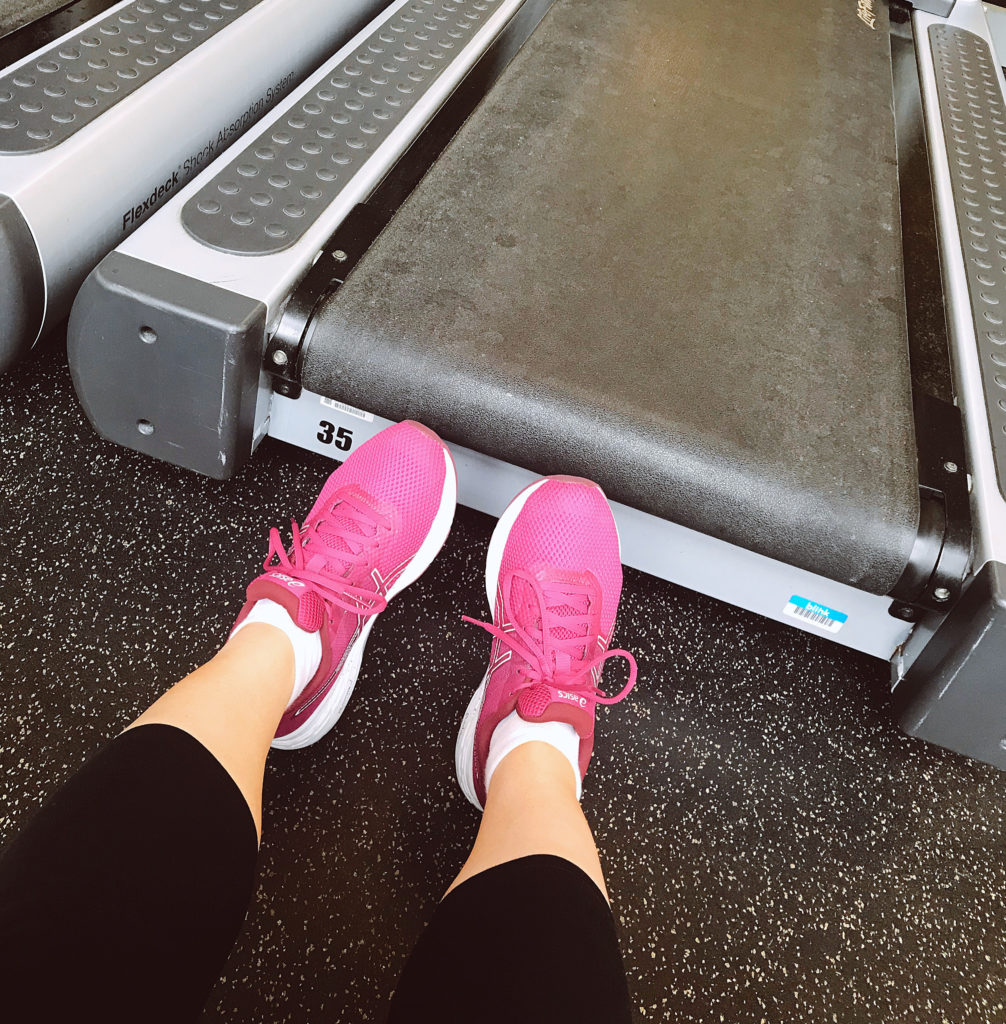 Honestly, it comes from the fact that I couldn't run. Five years ago I was too unfit and overweight to run and that's why I started to run. The embarrassment still lives in me, so no matter how many miles I run, the miles will always be in private.
You may not be as overweight or as unfit as I was (legit could only get to 30 seconds without coughing and thinking I was going to throw up), but you may be looking to increase your time or mileage, or just feel better about running in general. Although I am "the world's okayest runner", I would have given up running a long time ago if it weren't for these tips…


Check your feet
I suffer from severely fallen arches, I was born this way. So for me to run with my feet the way they are, the muscles are being pulled from my hips and back because my foot isn't supporting itself. So, you can imagine the absolute pain I have without the right right shoes and orthotics.
Typical Nike or Addidas runners are made more for fashion than they are for support. If you're pounding the pavements in unsupportive shoes you'll begin to feel the ache pretty much after your first run. Usually, you'll feel it first in your shins. I suggest checking your pronation, and investing in a pair of Asics, Brooks or New Balance that will support your ankle and impact.
If you have no shin splints, knee pain or muscle tightness in your lower back after running, you probably don't need the assistance of orthotics, although if you are serious about running, you probably should go get your feet checked for custom orthotics anyway. I go to Foot Solutions. It's not cheap, but if you need them, the pain isn't going to go away without the proper support.
Take a pre-workout
Not for everyone, but for the right person, it can change a lot. Though pre-workout before running gets a bad rep (it's usually is used for weight training), I felt that it has boosted my performance and fulfillment from running significantly. It contains caffeine – duh-, creatine to help build strength, BCAA's to help metabolize protein and beta-alanine for increasing endurance. My recommend brands are C4, Bucked Up and Optimum Nutrition.
Please avoid this one if you're sensitive to coffee!
Stretch, stretch, stretch
Stretching after a workout helps to reduce muscle fatigue, helps prevent injury and helps improve your performance. I don't think you can stretch enough! If you're serious about running and feeling quite a bit of tightness, I would advise a sports massage every now and again. I don't think we can stretch ourselves adequately. It won't be comfortable, but it will decrease any tightness and pain signifcantly.
The playlist 
Apparently, you can increase your performance by 90% if you listen to the right music. Okay, I made that one up but I am PASSIONATE about the music in your ears. I bought AirPods about a year ago and they changed everything. Listen to blasting Eminem, Mumford and Son's and The Carters and on wireless headphones and voila, you'll be lit.
In all seriousness, you can really amp up a running routine, make it more bearable and keep yourself going that bit longer with the perfect playlist. If you've no idea where to begin, feel free to jump on my Spotify playlist (HERE) made especially for the gym. Be warned, may contain songs with explicit lyrics!
The hardest step…
…is the first. This one is more of a mental one than an actual action. Go for distance rather than time – slow it down, be patient, and don't worry about your pace. When you think about giving up, give it 1% more than you feel like you have. If you keep pushing yourself a little bit each time (even if it hurts like hell), you'll see a huge progression over time. Always, always remember that your head will give up ten times faster than your body ever will. All you need to know is that running is a mind game…it's just you against you.