Addictive. That's the best way I can describe eyelash extensions. Addictive and of course, kind of magical. I'm easily pleased, really.
After a few of my coworkers started getting eyelash extensions, I started to feel like I wanted to join in on the fun too. They shared a Groupon for a downtown eyelash salon and well, the rest is history.
One Friday night, I spent 90 minutes laying on my back (!) trying to avoid falling into a deep sleep. The lady applied her recommended dose of lashes, keeping it modest for my first application of course. From there, I spent one hour every two weeks for six months having my peepers tended to. Each time I would add a little more and more. Longer and longer, thicker and thicker.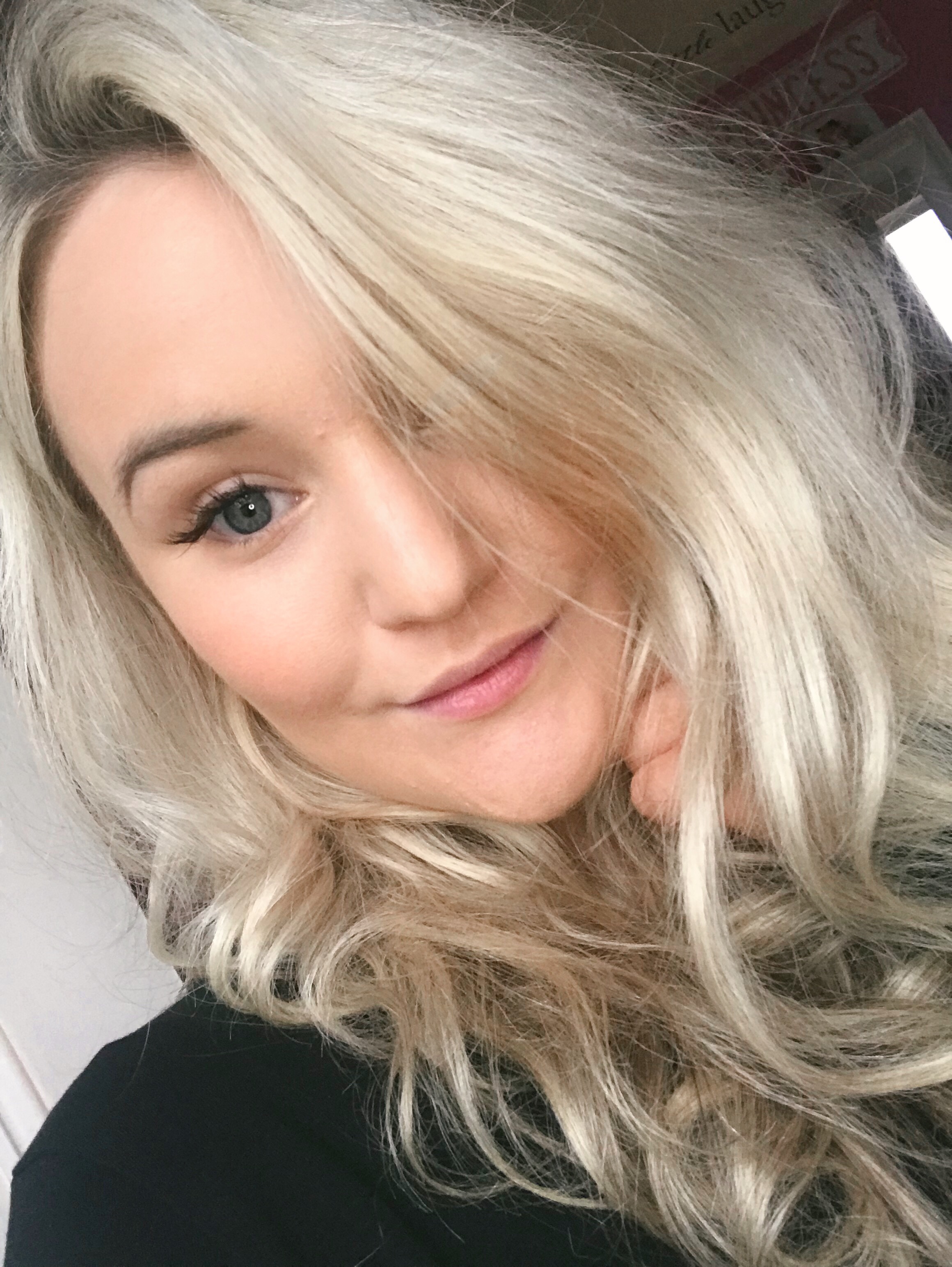 The upkeep was addictive, I wanted the results so bad. After six months, I became nervous to see if I had any of my own lashes left at all. At $90 a pop, I knew I had to stop pretending I could justify living life alá Kim K and needed to bring myself back down to planet earth. Even if that did mean having short, stubby blonde lashes. I made the rational decision to end my addiction.
THANKFULLY, my lashes were still in great shape, and here's what I learned about having them for so long:
They're serious time-savers: Getting extensions really simplified my makeup routine. I skipped the mascara and just filled in my brows and added a dab of concealer. They're so great for the summer since I sweat makeup off so easily. They make your "bed head" less gollum-like.
Don't go too big: As the months went on, I was getting the near maximum amount of lashes applied. You get accustomed to how noticeable the results are. If you're on the eyelash extension bandwagon, remember you may be used to the look of them, but that doesn't mean you should continue getting more and more. I cringe when I see thick, curtain-like lashes on girls. No, thanks.
They glam up everything: They enhance a full face of makeup so much better. Again, saving time on your route to getting glammed up!
They're so hard to remove: Ok, I totally underestimated this one. HOW the hell do you get these things off? I tried all the oils (olive, coconut, etc), but I had four lingering lashes. I eventually just pulled them off myself, eeek. I would recommend going back to the salon to get them off instead of trying the DIY job I did and crying with the pain.
I'd definitely get them again: While I was motivated to save the ~$200 a month, I was a little reluctant to see my fluttery lashes fly away. I didn't see much of a difference in my own lashes after everything was removed, they were pretty much in the same condition as when I started. so I would 100% say if I could justify the money I wouldn't be seen without them. Lash 'em on!
The BEST mascaras recommended by YOU (and tried by me)
After the lashes were removed, I made it a point to treat myself to a new mascara. Behold the Thrive Causemetics Liquid Lash Extensions. I love this mascara a lot, but am addicted to trying as many as I can! Below is a round-up of mascara's I've tried (that you recommended to me!) and I really, really love their results.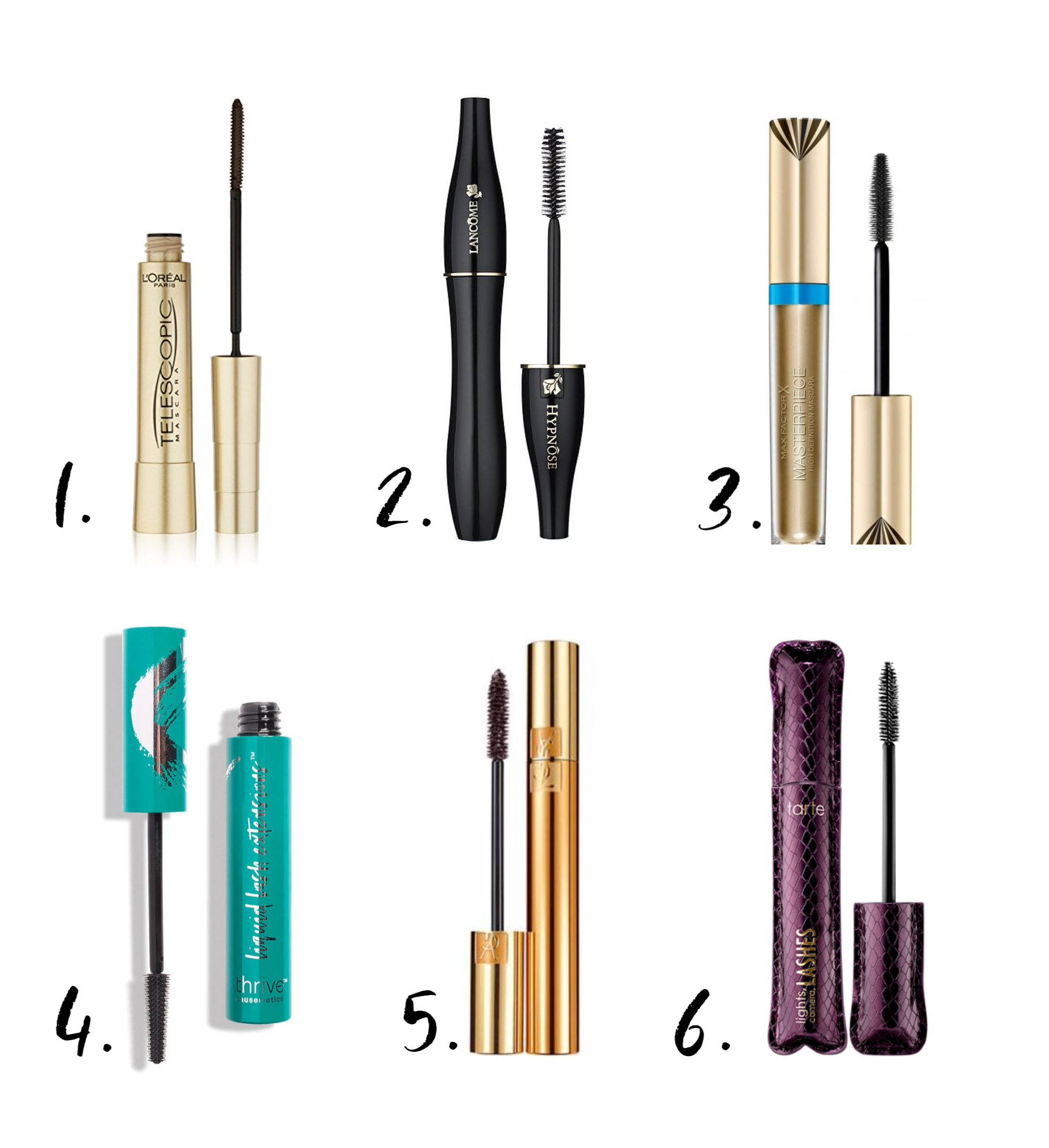 L'Oreal Paris Telescopic Mascara – Ireland / USA
Max Factor's Masterpiece Mascara – Ireland / USA
Tarte lights, camera, lashes™ 4-in-1 mascara – USA