I attended the Philip Kingsley Trichology Clinic here in NYC (they also have one in London) and I was seen by a trichologist; a doctor of the hair and scalp. Interesting, right? I have the pleasure of working with the brand and when the opportunity came about to attend the Clinic I jumped at the chance.
Here are some of the shocking facts about our scalp and hair that the doctors taught me…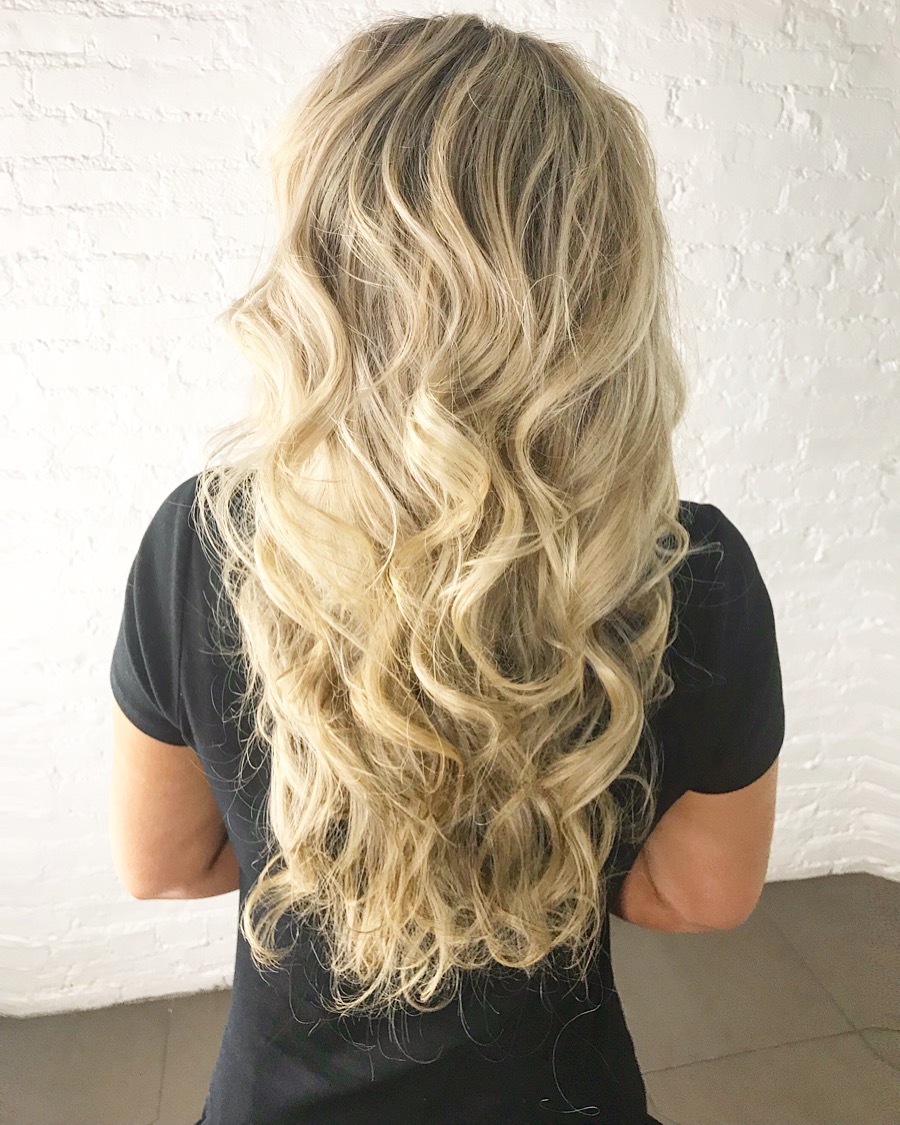 Your Scalp Needs Exfoliation
Just like I apply my 2% BHA on my skin every night to keep my pores on my face clean, I didn't realize my scalp needs exfoliation too! Philip Kingsley shared that clogged up sebum and dirt on the scalp (from sweat and environmental debris) is one typical cause of a flaky head.
To prevent or treat, they offer an Exfoliating Scalp Mask which has a betaine salicylate, a natural exfoliant often used as an alternative to BHA. This removes dead skin cells, counteracting the build-up of flakes or dirt. You can also help lessen the dirt build up on your scalp by washing your hair every day, which brings me on to my next point…
You Should Wash Your Hair Every day
Hey, I love and respect hairdressers all over the world but this jazz about not washing your hair every day is technically incorrect. What about "stripping your hair of the natural oils"?, I hear you say. Well actually, its a fact that the molecules of the oils are too big to penetrate your hair anyway, so there is no benefit in keeping the oil sitting on your scalp to "hydrate" or "nourish" hair. To further this, oil builds up on the scalp and roots of your hair and does not travel down the hair shaft to where your hair needs moisture most anyway.
Dandruff can be caused by this build up of oils that you get from not washing your hair so to prevent it, wash your hair every day. Remember, a healthy scalp environment makes healthy hair.
Oil Doesn't Hydrate Hair
It was interesting to learn that hair oils do a good job of smoothing down hair but they won't actually moisturize dry hair. They can, however, lock in moisture that's already there…but it has to be there in the first place.
So, they developed a product that ensures pure hydration to each strand it touches. The Philip Kingsley Elastizicer is made up with mostly water, therefore injecting your hair with straight up hydration. This means your hair is increasingly flexible and healthy, increasing bounce and shine and encouraging it to keep its length and not break. This product was actually developed for Audrey Hepburn. You know what they say if its good enough for her…
Hair Stretches
Hair should stretch up to a third of its length when wet before starting to snap. BUT, hair loses its elasticity as it grows, due to general wear-and-tear from styling and chemical processing (guilty!) and the simple fact that it has been hanging off your head for longer (general wear and tear).
You can increase elasticity though, to prevent this breakage. Increase the moisture in your hair with pre-shampoo treatment once or twice (or three times) a week.
I REALLY don't want my hair to break so I have been living by this rule. I use the Philip Kingsley Elasticizer or Olaplex three times a week if I can, I also avoid heat styling where possible which makes a huge difference.
My Hair Regimen Now?
I've craved long hair for so long and now I finally have it! Well, almost. The upkeep is like a full-time job!
Right now, I wash my hair most days but sometimes skip a day or two. I use Philip Kingsley's One More Day Dry Shampoo, or Klorane's one if I need to. Both are a little better for your scalp than more commercial brands. I also use Baby Powder a lot but I didn't tell the Trichologists at Philip Kinsgley that, though I'm not even sure its a bad thing.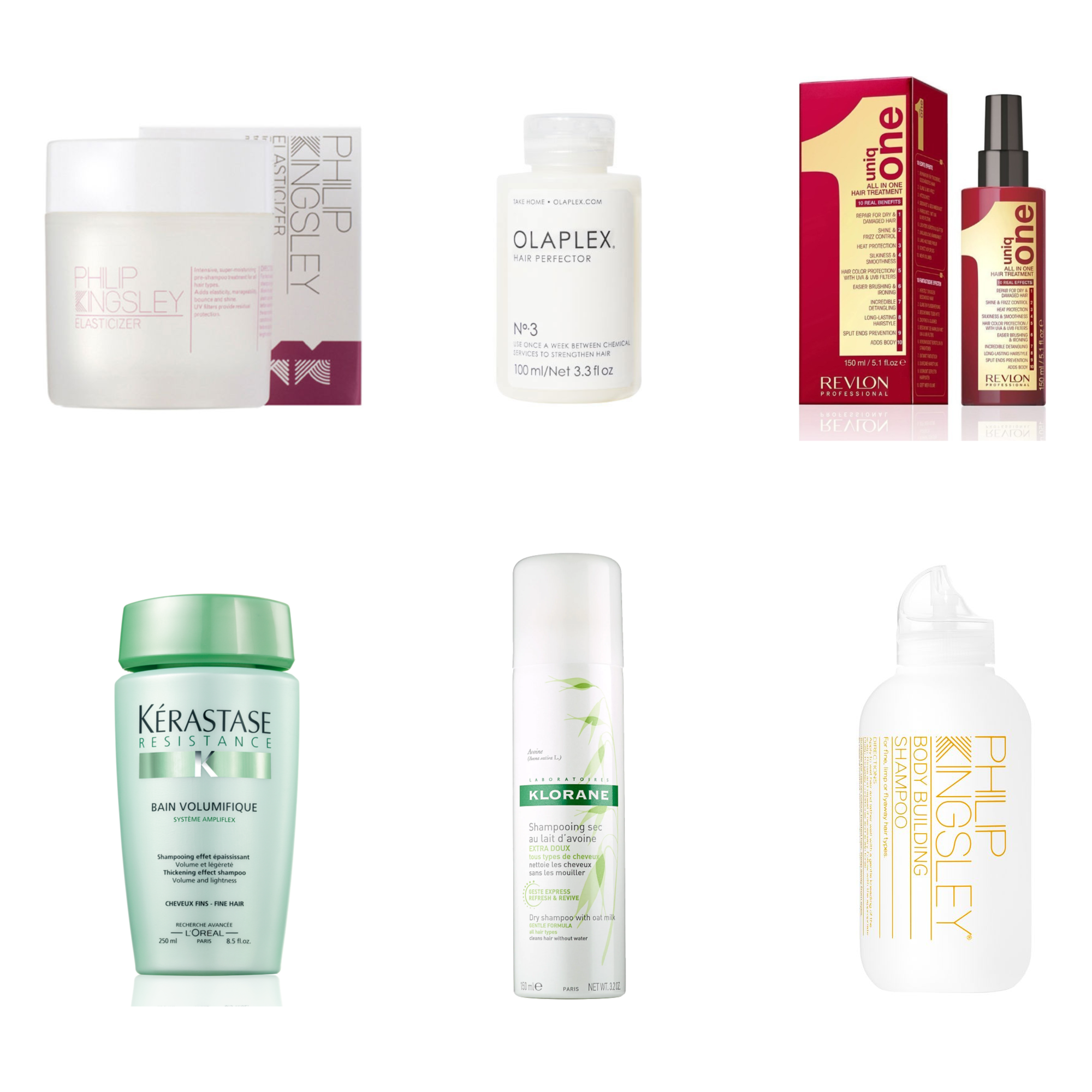 To wash, I use the Body Building Shampoo (LOVE, LOVE, LOVE!) and the Body Building Conditioner. Other voluminous shampoo's I like are the Kerastase Volumifique Bain Volumifique (available at Peter Marks in Ireland). Even if you're not prone to flaky scalp, the Philip Kingsley Flaky Scalp Shampoo is a reliable option for washing your hair every day safely.
I spritz my hair with the Daily Damage Defense or Revlon 10 in One after the shower before brushing and most of the time leave it to try naturally.
Before my next shampoo, I'll use the Philip Kingsley Elasticizer again or the Olaplex Hair Profector No 3. Repairing Treatment. I leave it in for about 20 mins – 1 hour, but you can sleep with it in if you want. I try to use the Elasticizer as much as possible as I want to keep my hair long and the bleach in it definitely means it breaks more easily. My hair needs all the help it can get.
I hope this was helpful! I work with a ton of beauty brands but its important to me to share only what I truly believe in. I don't think we can really say it gets more thorough than a hair and scalp doctor when it comes to healthy hair. Just in case you're actually suffering with scalp or hair loss issues, I definitely recommend seeing a trichologist to understand a holistic approach to better hair health!