I like to keep my beauty posts short and sweet and straight to the point. I promise you, I will ONLY feature products I actually like. Some have been gifted, some haven't. My honesty to you is most important!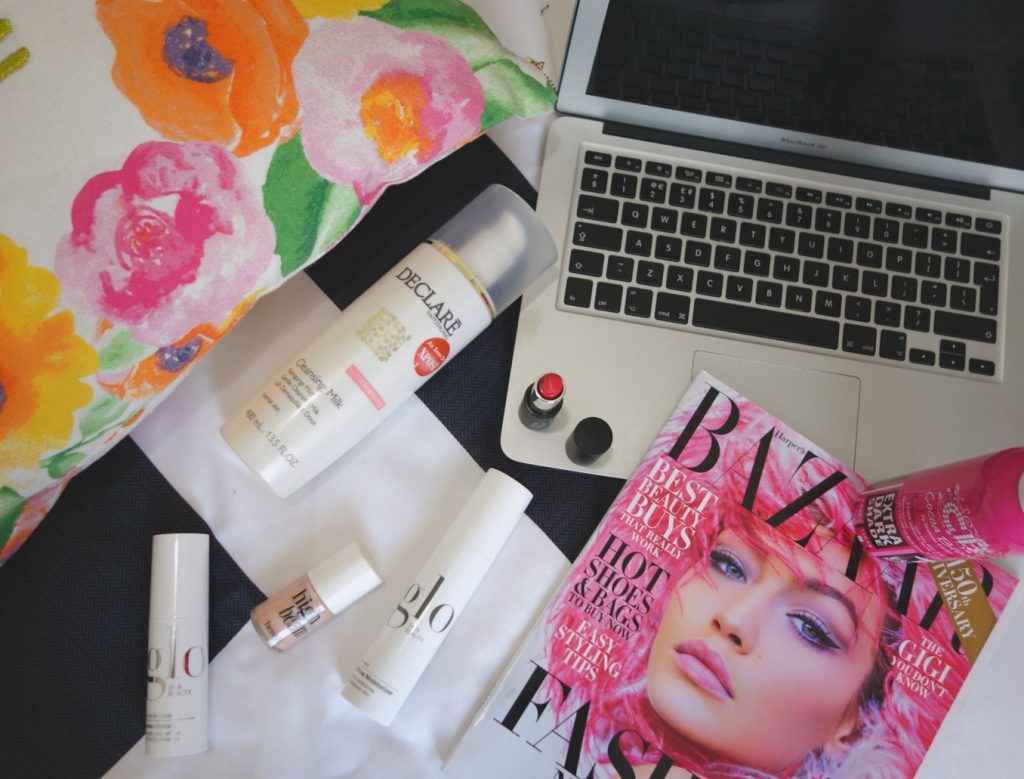 Declare Gentle Cleansing Milk
I have huge trust in Declare products and their Gentle Cleansing Milk has never failed me. So much so, I have this shipped to me in New York – all these fancy American brands are not good enough!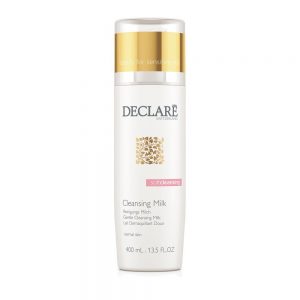 It's extremely soft and gentle, even on the most sensitive skin. They added linden extract (I don't know what that is either) but it removes make-up and excess sebum without disturbing the skin's natural balance. Get it in Meaghers Pharmacy for just €15!
Cien Volume Mascara
Lidl, yes Lidl have created a gem. The Cien Volume Mascara mascara literally blows my mind, I am not sure what price it is but it's definitely under a fiver.
It doesn't clump, dry out or fall during the day. It's perfectly lengthening and is a lot better than many expensive mascaras I have tried.
I love this mascara so much,  the team at Lidl Ireland kindly shipped some over to me to keep me topped up. I can't recommend it enough. Buy it!
Glo Skin Beauty Renew Serum
A tiny bit biased as I am working with Glo Skin Beauty, however, I know you trust that I don't share just any beauty products here!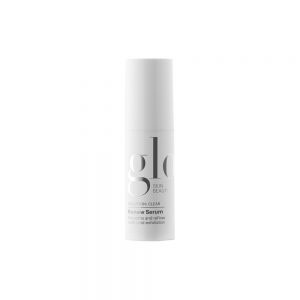 Glo Skin Beauty Renew Serum, $46, provides exfoliation with glycolic acid, salicylic acid and retinol. Combined, these ingredients draw out impurities from pores, preventing break out and blackheads.
I apply this in the evening after cleansing and toning and can genuinely see a difference overnight.
Glo Skin Beauty Oil Free Moisturizer
This may be the first moisturizer I have used that is blue! Glo Skin Beauty pride themselves in creating products to suit every skin type and concern. This means you can create your own product mix from their range because really, everyone's skin is different.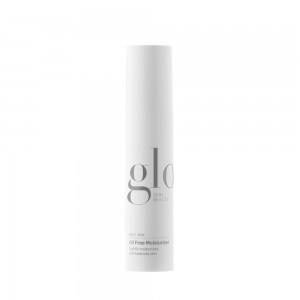 This allows me to wear an acne product, but also hydrate at night with a product from their dry skin range because I am one of the rare few people that have acne with dry skin.
Benefit High Beam
What a classic! Benefit is one beauty range that has developed a number of classic products. High Beam is one. I love mixing this with my foundation, to add a bit of luminosity as I find it blends well with the ingredients in the foundation.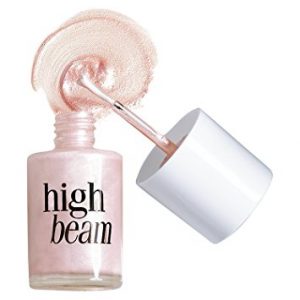 It's also a very versatile product that can be used over makeup too. It comes in at a pricey $26/€27.50 so definitely on the pricer side.
Cocoa Brown by Marissa Carter 1 HOUR TAN EXTRA DARK
Talking about classics, have you met 1 HOUR TAN EXTRA DARK? Need I say more?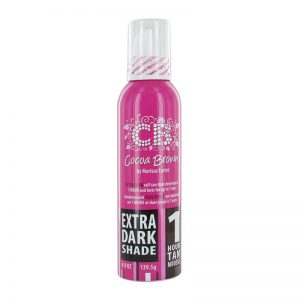 Irish ladies you know you can get this in Penneys however, international peeps, try SuperDrug.com or RickysNYC.com.